Our car doesn't have a spare. With our plans to drive over 4,000 kilometres each way on Eastern European roads plus a few when we are in France, I didn't fancy relying on pumping glue into a flat tyre to get us home.
So I asked Costas to see if he could source a new wheel and change all the tyres so we're good to go!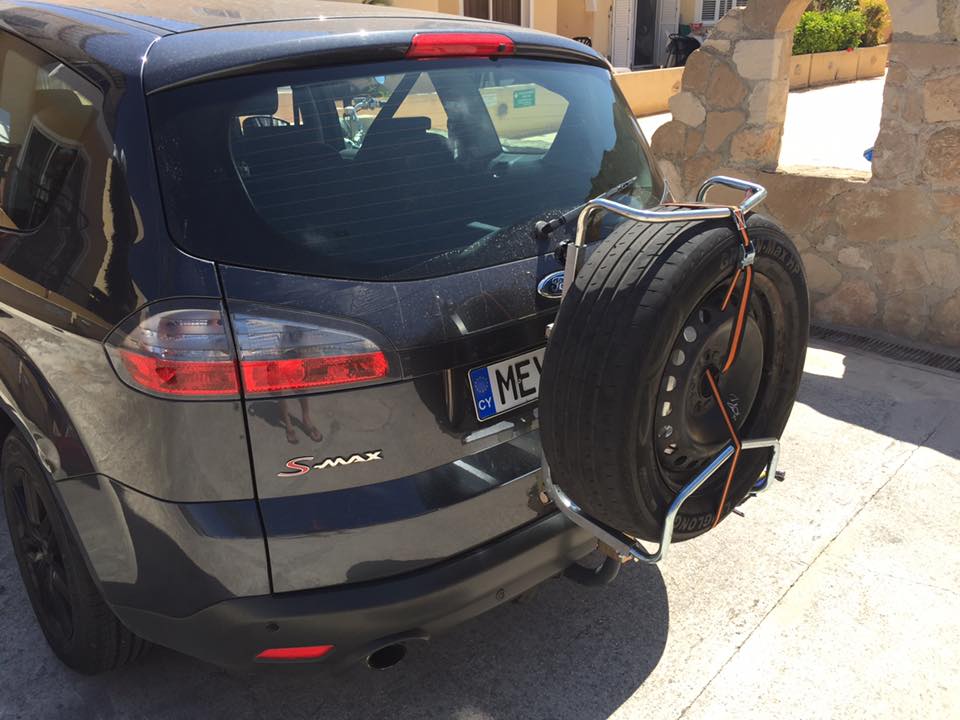 Spare wheel carrier fitted and tested. Plate and light board also sorted and the tow-bar electrics.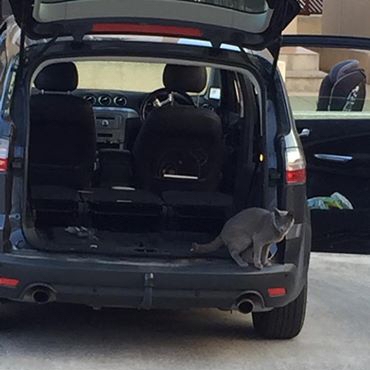 We've also removed the back two seats from the car and created a divider so that the bikes and items in the boot are segregated from our day-to-day stuff and luggage.  Snookie had a look, she knows something is up!
Obviously had to get the car serviced and with over 90k on the clock thought I'd better get the timing belt changed too.
Installed a dash-cam to record some of our road-trip and hopefully that will also help in the event of an incident